The leader of ERP systems. This title was awarded to Microsoft's Dynamics 365 solution in 2021. The title was awarded as part of the annual Nucleus Research ERP Value Matrix technology competition. Analysts researched the entire ERP vendor market. They also considered new players on the market. All vendors have been extensively researched and assessed for functionality and usability. And then divided into 4 categories. With its complete Dynamics 365 offering, Microsoft achieved the best results of any competing vendor. Thanks to this, this year he can be considered a "leader among leaders".
In today's markets, there is a plethora of choices if you are looking for a new ERP solution. So where should you start your research? After all, adding all options to your longlist will create an unworkable situation. This is where analyst research like that of Nucleus Research comes in handy.
Market overview provided by analysts from Nucleus Research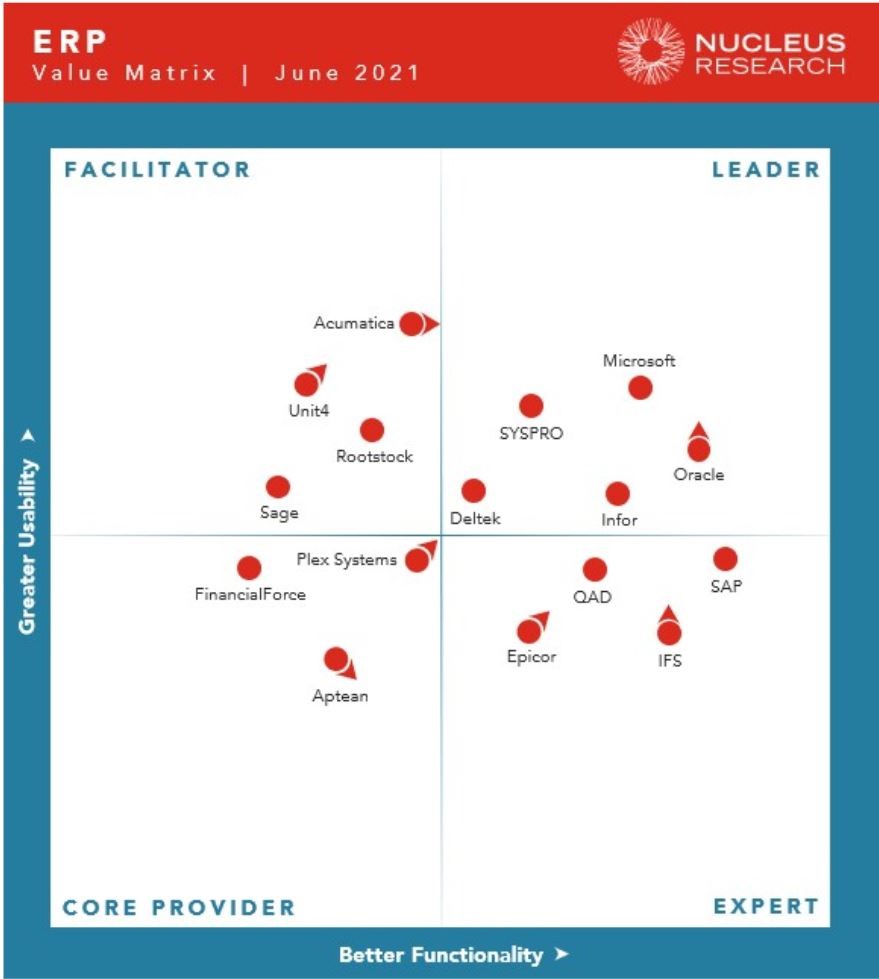 "Despite the disruption wrought by last year's pandemic, we saw increased demand for ERP solutions across all industries, especially among mid-market companies. With work forces transitioning to work-from-home and hybrid set-ups, the pains of on-premises solutions, disjointed systems or manual processes now outweigh the costs of an ERP cloud migration for many businesses. ERP vendors are turning to a Platform-as-a-Service delivery model, where customers can build their own applications on top of a microservices layer for core capabilities including analytics, chatbots, data management, and API management tools. AI and IoT capabilities are table stakes at this point. And vendors compete on the extensibility of their platforms via no-code customization and application development."
The leader of ERP systems – unique offers from Microsoft 365
According to Nucleus Research, Microsoft has two unique offerings: Dynamics 365 Business Central and Dynamics 365 Finance & Supply Chain Management. Thanks to this, it can be recognized as the leader of ERP systems.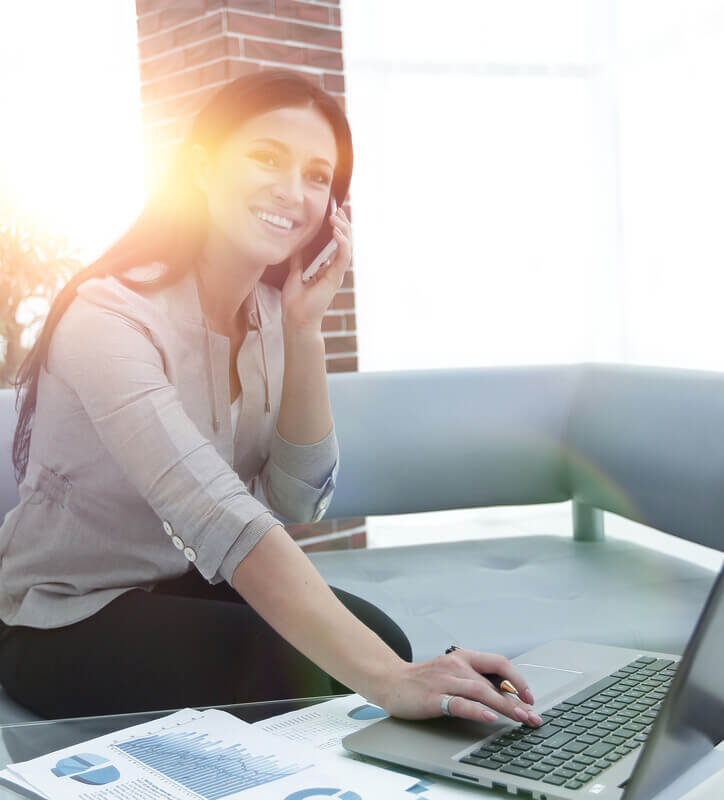 This is what the report says about Microsoft Dynamics 365:
"Microsoft leverages a customer feedback model that allows the vendor to continue its customer-first approach through numerous community channels and user studies. Updates throughout the year have centered on improvements to core functionalities and IT compatibility. The simplifying of dimension editing for tasks such as general ledger entries was initiated in response to past difficulties in correcting errors inputted by users. At-home employees were among the most to benefit, as the update allowed for rapid remediation without the need for IT personnel. The vendor continued efforts towards a user-friendly approach by enabling personalized app integration through improved VS Code and extension lifecycle telemetry for ISVs as part of the app submitting process onto the AppSource platform."
Microsoft's massive investment in research and development, continuous updates to improve core functionality, flexible expandability via app, fast and affordable cloud deployment, and ease of adaptation based on the NoCode approach, chatbots and innovative features such as artificial intelligence and IoT make Dynamics 365 Business Central an ideal solution for medium-sized companies that are already prepared for the future today. It is simply the leader of ERP systems for the SME sector.
In addition, with the Microsoft partner ecosystem and AppSource, Dynamics 365 customers have access to a unique offering across the entire business and technology stack.
It is therefore highly recommended making a position on your shortlist for Microsoft Dynamics 365.
Any question? Contact us!