Integration of Microsoft Teams application with Dynamics Business Central system is another facility added to the system. The solution, however, enormously simplifies communication and transferring important information contained in the system.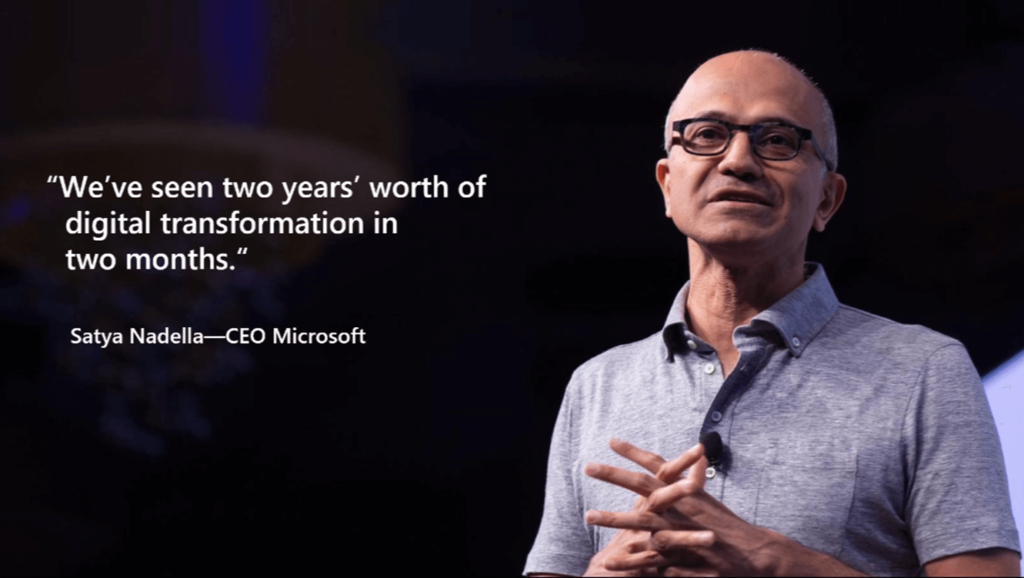 Microsoft Teams has become a teamwork center. It is a special support for employees working remotely. It allows employees to be connected, enables simultaneous work on documents. But firts of all, it simplifies collaboration and work.
Teams Application can be easily connected with Business Central. This combination further extends Team's capabilities.
Connecting the app is child's play. Just click apps in Teams, choose Business Central and add it! You will receive instructions on how to start working with the application.
Why it's worth to connect Business Central and Teams?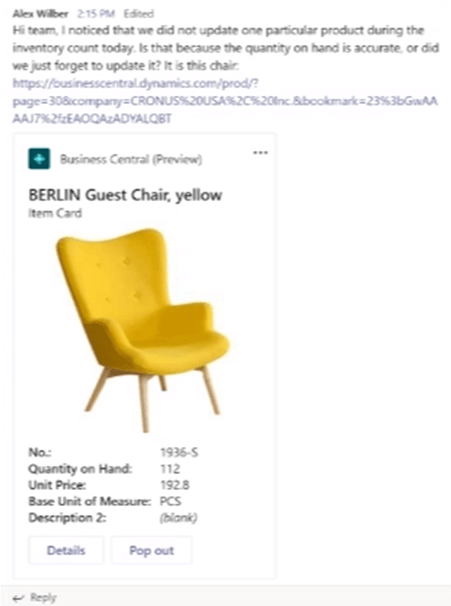 Connecting the system with the application will facilitate your communication. Not only insight your team but also outside. Thanks to this, without leaving the meeting, you can share the information contained in the Business Central system.
After pasting the link from Business Central, a card with a preview of, for example of an item appears in the conversation. Thanks to this, you immediately know what's going on, you don't have to enter Business Central, and each person has the same view.
The card will show in your (author's) language, as set in Teams. After clicking on the details, the recipient will see it in their language (set for themselves). The solution can be uploaded for all its users.
What's interesting, the preview is interactive. You can click on it, edit it, or take actions in Business Central from the Teams application. The added link is available regardless of the device on which we use Teams.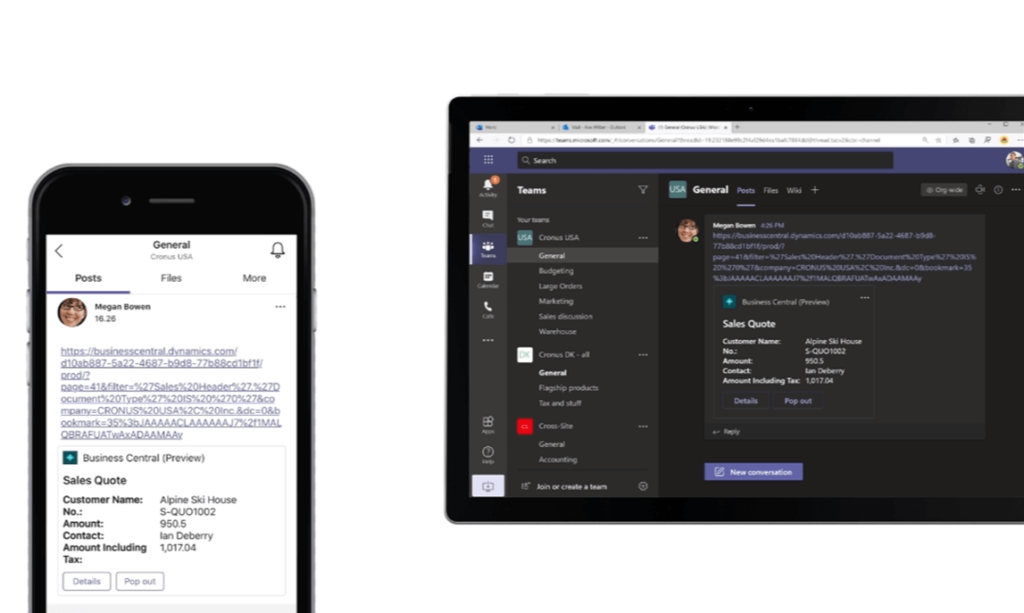 Everyone who recives the information will see the data. He or she doesn't require access to Business Central. It's an advantage because, for example, you can easily establish with customer what product you are talking about. However, be careful not to accidentally send sensitive data.
Summary
The proposed solution significantly facilitates work with Microsoft Teams and Business Central. However, it is only available for the on-line version (cloud).