FISCAL PRINTER
Integration of Microsoft Dynamics 365 Business Central with fiscal printers.
If you are a retailer, our proprietary solution for integrating Dynamics systems with fiscal printers is dedicated to you. It allows you to conduct sales with the use of one fiscal printer.
IT Vision has extended the basic model of connecting COM/ USB fiscal printers with two additional models: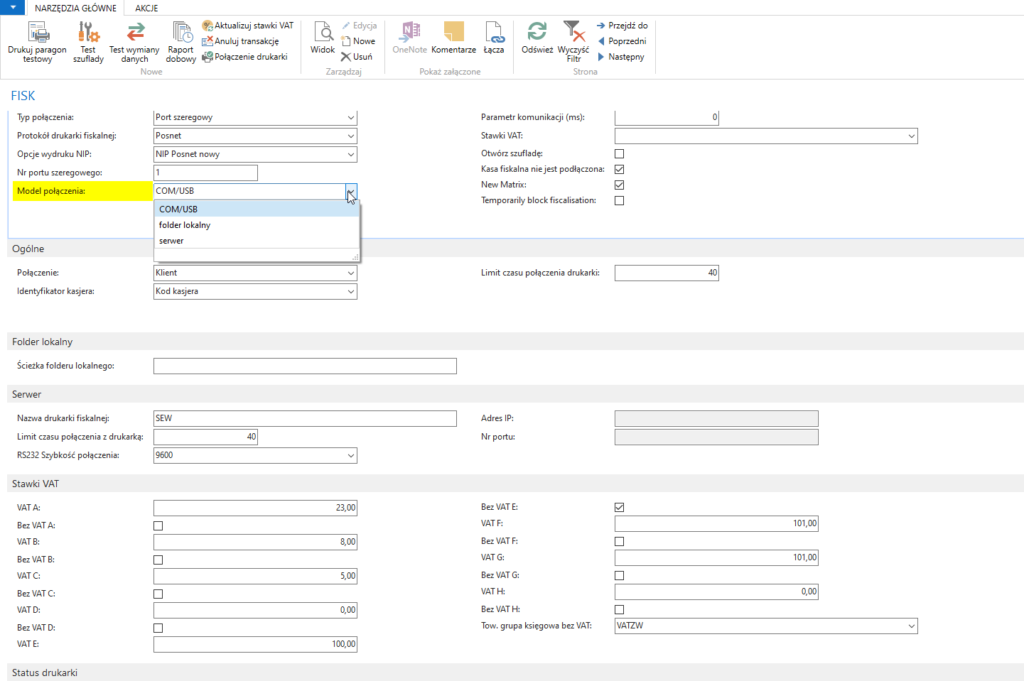 By using the new connection models, we have significantly optimized the waiting time for printing a fiscal receipt. Thanks to the extension of functionality and the introduction of a server printout, we made it possible to print a fiscal receipt from many workstations (computers) that are not directly connected to the printer. The connection is made via the Internet. In practice, this allows you to sell from several computers on one fiscal printer.
The printer is connected to one computer on which the receipt printing monitor is available. Thanks to this, in a given network, each user (with appropriate access) can print a receipt on it. The print monitor informs users of the status of each action.

Our solution is tested in practice. We have implemented the integration of fiscal printing at our clients in over 80 locations.
How does a server printout of a receipt from the system work?
The system sends the receipt for printing in xml format. The file contains information specifying on which printer to print, with which payment method, at which VAT rate, as well as quantities and descriptions of inventories for sale. It is sent to the printer, which prints the receipt.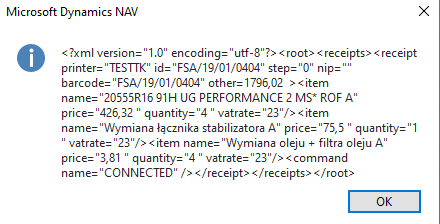 In addition, we have created the"Receipt Print Monitor" application, which polls the print server at the time indicated by us and prints the document on the fiscal printer indicated by the user when a new file appears. This solution is available in both the Cloud and On Premise versions.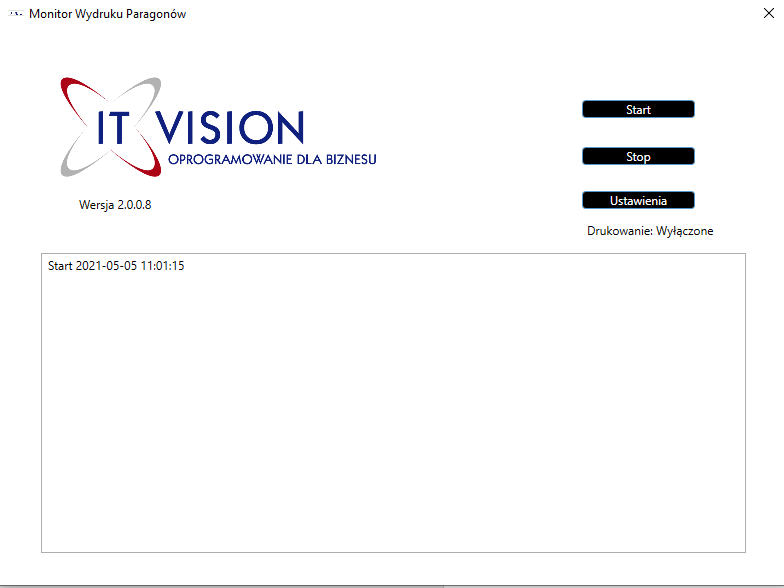 As part of the integration, we verified the printing of fiscal receipts on printers from Posnet, Novitus, Elzab, among others: Posnet Thermal, Posnet Trio, Posnet HS EJ, Posnet FV EJ, Posnet 5v, Posnetthermal XL Online, Elzab Mera, Elzab Omega, Elzab Mera Online, Novitus Delio, Novitus Bono, Novitus Vento, Novitus HD, Novitus deon, Novitus Vivo.