E-mail module in Business Central
Dynamics 365 Business Central has an extended e-mail module from the system level. Recently added solutions further improve the user experience in using the system. The functions of the e-mail module allow you to easily manage messages without leaving the system.
Business Central e-mail module functionalities: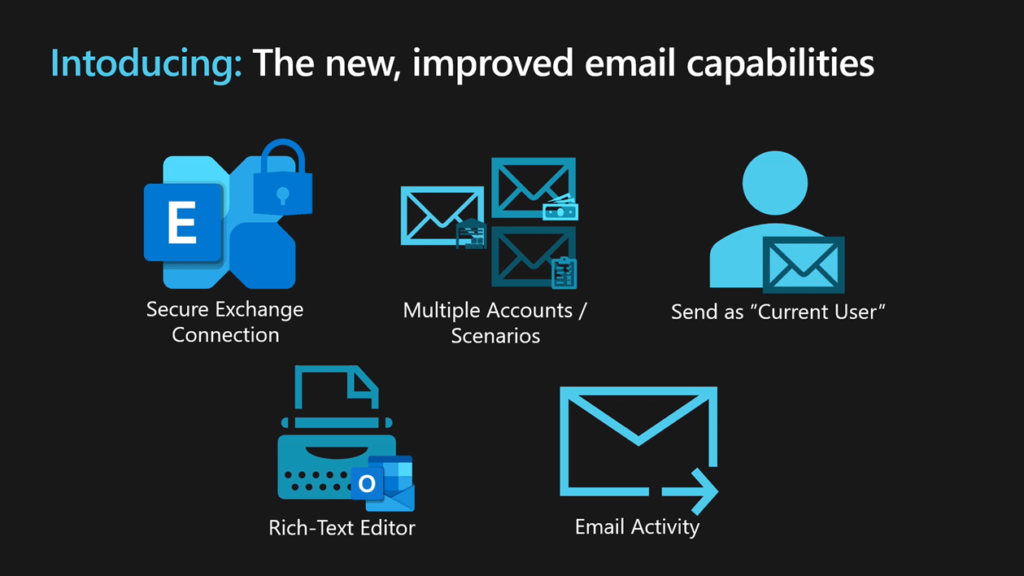 Secure Exchange connection.
The Business system connects online using AP connections. Thanks to this, it meets the highest safety standards. (AP is an Access Point. It is a device that provides hosts with access to a computer network via a wireless transmission medium, which is radio waves.)
From the Business Central level, you can easily create a new email account. Everything takes less than two minutes!
Multiple Accounts / Scenarios.
You can easily create scenarios for individual inboxes / e-mail addresses. With a few clicks, you can, for example, arrange that all correspondence regarding sales activities should be sent from a dedicated address.
Microsoft provides a list of scenarios that are located within Business Central, so all you need to do is select the appropriate actions from the list.
Send as current user.
You can not only send your messages from the created dedicated mailboxes, but also from your individual address. It only takes a few clicks to change the settings.
Rich-Text Editor.
After the introduced changes, Business Central offers extensive text editing functionalities. Now the editor is almost identical to Outlook, offering a range of functionalities.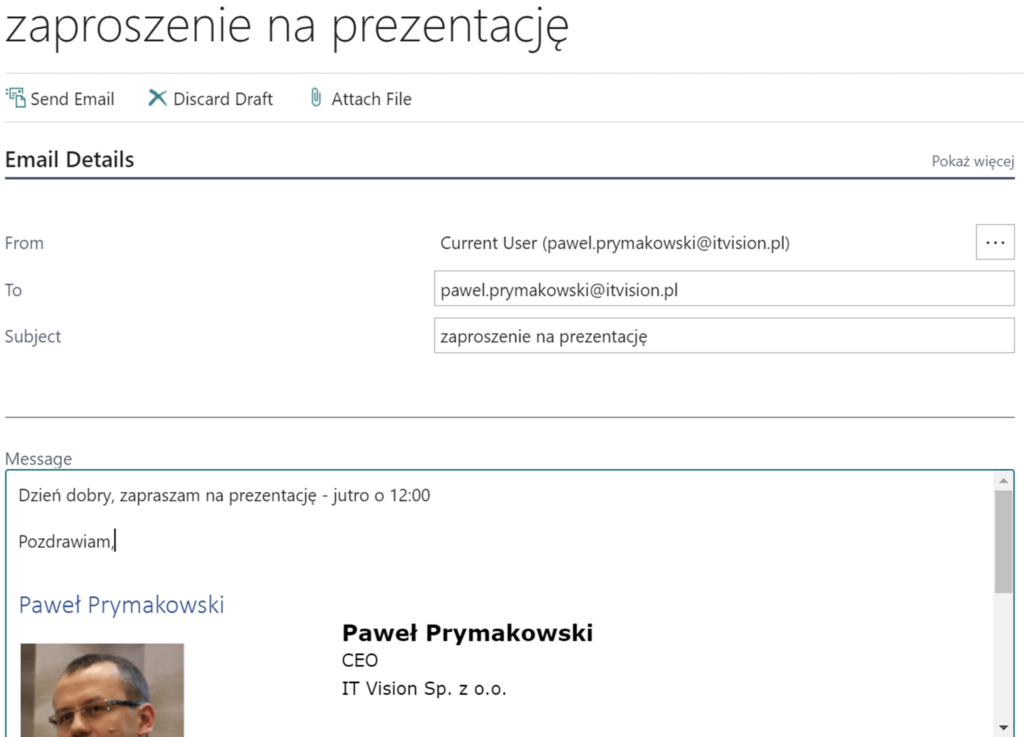 Email Activity.
Business Central allows you to manage your e-mails, drafts, sent and failed messages more easily. Everything from the system level.
The e-mail module in Business Central is one of the many modules that improve everyday work. Learn more about the system:
The e-mail functionality is completed by the Business Central for Outlook application. In a separate article, we will show you how it allows you to access data from the Business Central system and work with documentation and data from the level of an Outlook inbox.
Any questions? Contact us!