Customers Insights is an intuitive and intelligent customer data platform (CDP). This platform unlocks information and provides customers with a personalized experience.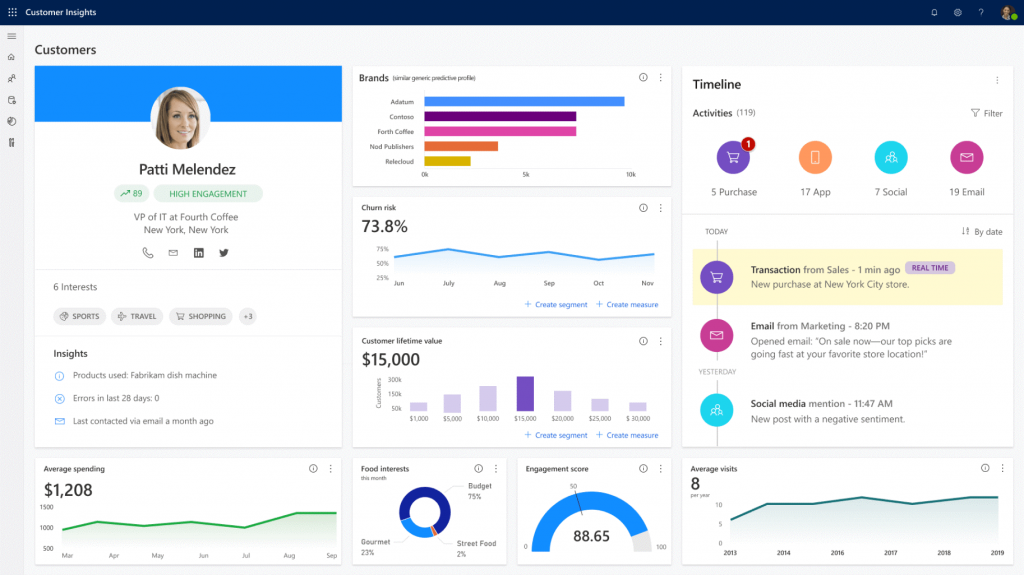 Real-time analytics useful at all stages of customer acquisition
With Customer Insights, you can transform your business into a customer-centric organization where your marketing, sales, and service employees have real-time, as well as detailed information needed to personalize service at all customer touchpoints. Plus, you get visible results faster with the enterprise CDP platform. The platform can be used with minimal training and little help from IT staff.
How Customers Insights supports your daily work?
As a marketing director (CMO), you can personalize your campaigns and service to attract and keep customers
If you are a sales representative, the system will show you recommended products tailored to the customer. It supports cross-selling and additional sales in order to increase the purchase value.
Customer Insights provides proactive after-sales service to increase customer loyalty. Supports customer service representatives in their daily work.
Deliver key information quickly with code-less data integration and data analysis. It is an extremely useful solution for business analysts.
Unified data, connected environments
Personalized service based on complete customer information
The system allows you to collect all real-time transactional and behavioral data. System is using pre-built connectors to create up-to-date profiles of contacts and customers. You can also standardize data by recognizing customer identities using recommendations based on artificial intelligence and machine learning. Additionally, you can enrich your customer profiles with an array of current company and third-party signals, such as audience analysis in Microsoft Graph, product usage, market analysis, and customer feedback.
Forecast customer intent with unlimited analytics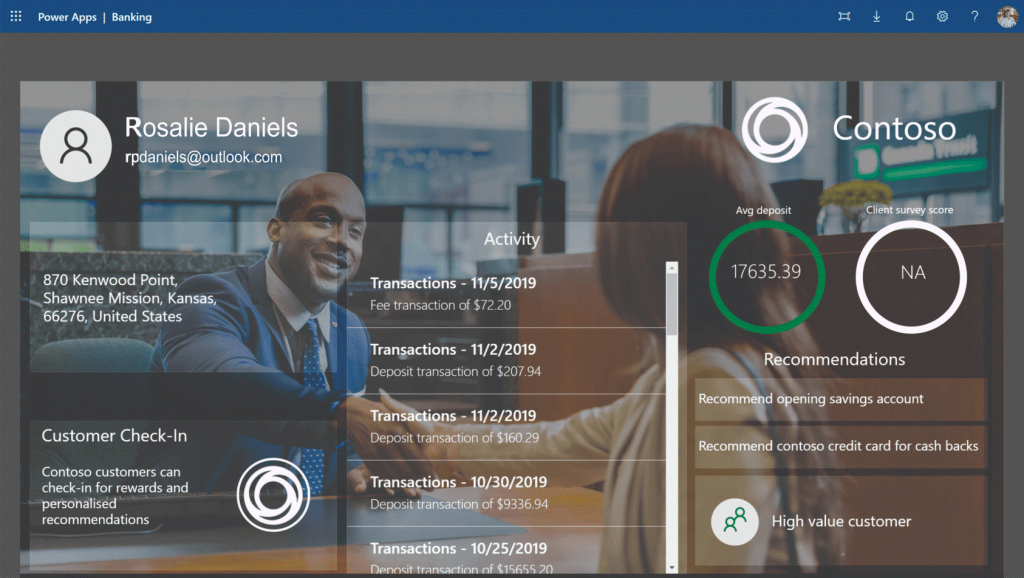 You can get started quickly with ready-to-use machine learning templates. Thanks to this, you can predict changes or receive product recommendations and the lifetime value of customers. The solution from Microsoft allows you to discover new audience segments. It is possible thanks to recommendations based on artificial intelligence or define your own.
Azure Synapse Analytics
Additionally, you can extend your Customer Insights app with Azure Synapse Analytics. This allows you to combine customer data with financial, operational and unstructured IoT data to build your own custom machine learning models. Connecting customer data with the Microsoft Power BI service will allow you to customize dashboards and reports.
Data analysis generated using AI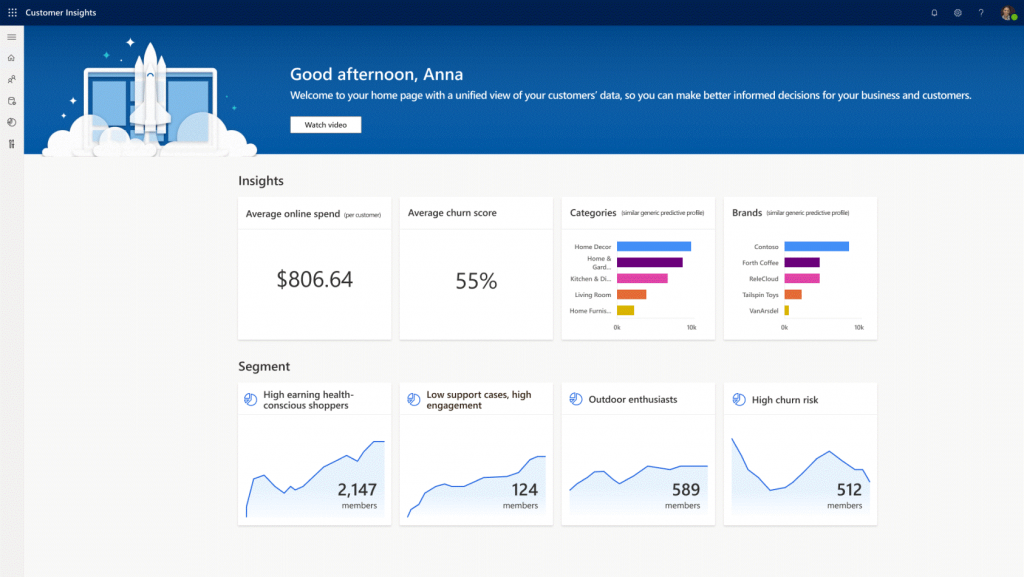 The system allows you to activate real-time target location details. Including: analytics, email marketing, advertising and customer engagement platform, using pre-built integration with Microsoft and third-party applications. You can embed Customer Insights tabs in your business applications for detailed information and information actions. Automate customer-driven environments, workflows, and processes with Microsoft Power Automate. Additionally, you can build custom apps with built-in analytics using Microsoft Power Apps.
Platform with integrated security and privacy solutions
With Dynamics 365 you will shorten the time to achieve value. This is possible thanks to the Azure-based self-service CDP and Azure Data Lake's own data warehouse. You can also handle the General Data Protection Regulation (GDPR). This is possible thanks to ready-made tools for privacy protection, security and management, fully preserving data ownership. In addition, Microsoft allows you to leverage the research and expertise of Microsoft employees in artificial intelligence, cloud technologies, data and development platforms to better serve your customers.