Customer Voice allows you to collect and control business-relevant customer metrics. They are based on survey data, and then act quickly as detailed information becomes available. All of this by using Dynamics 365 Customer Voice.
Capture reviews immediately
Quickly collect input with ready-to-use templates that include question sets, workflows, and reports.
Easily create personalized surveys from customer information in your existing Business Applications.
Collect timely feedback on your preferred channels – such as email, SMS, and the web – throughout the customer journey.
Customer Voice – Data integration for more accurate information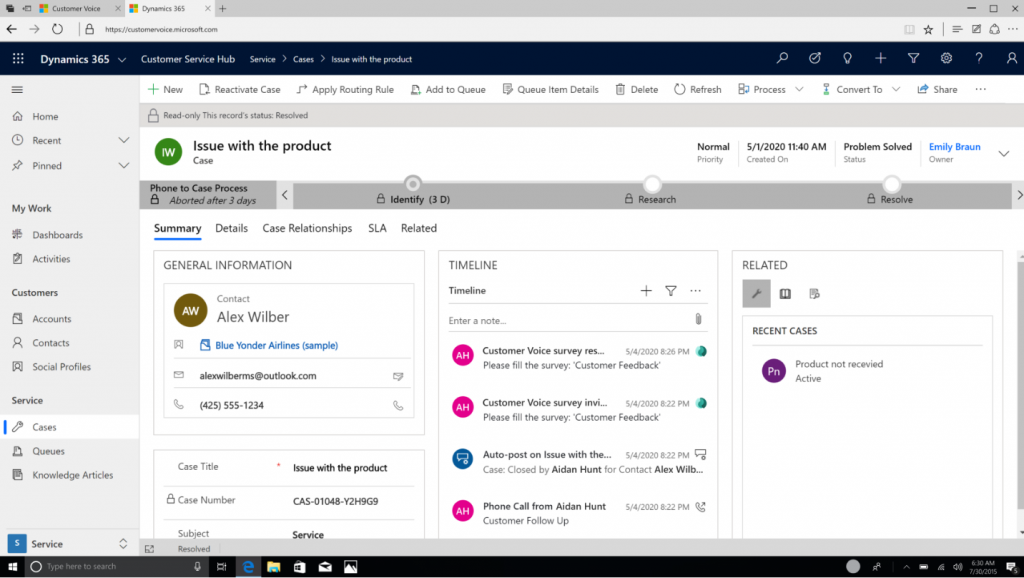 Constantly link feedback. With customer information in other Dynamics 365 apps, including Dynamics 365 Customer Insights, and in Microsoft Power Platform – Power Automate, Power Apps, and Power BI.
Get detailed contextual information by constantly linking the feedback you receive with the customer information you already have.
Engage your customers at the right time. Knowing their feedback is accurate as customer data is automatically updated every time someone replies – across all workflows.
Take action based on real-time feedback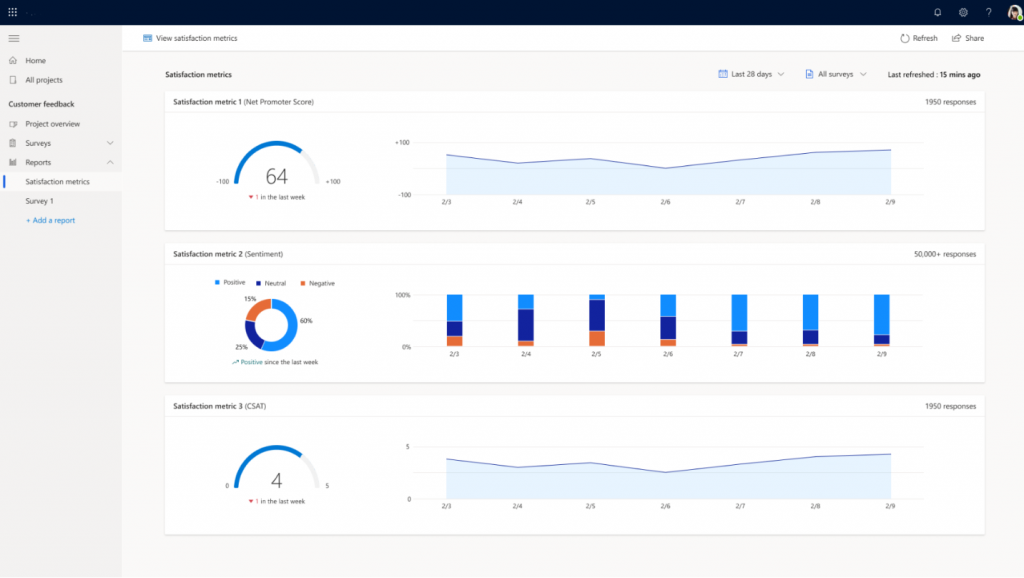 Control the information that is most relevant to your business with customized dashboards with feedback visuals.
React in real time based on automatic triggers set in the context of business processes.
Close the customer feedback loop at the right time using built-in satisfaction metrics such as the Net Promoter Score and follow-up actions.