Microsoft is a company that firs of all is partner-driven. Regardless of whether it is about selling, implementing, or supporting Dynamics 365 applications. Microsoft relies on its partners. The Microsoft ecosystem also allows you to benefit from this cooperation.
Achieving success in the implementation of an ERP system is a challenge. This is beyond doubt. You need good software to be successful. One that fits your business and its future processes. In addition, it is necessary to have the appropriate skills to help your company start working with the new system and implement new processes and mindset.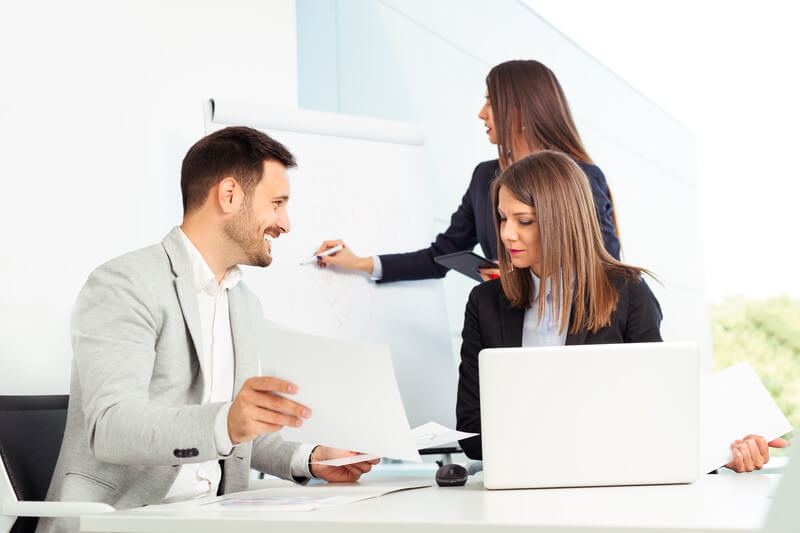 Software manufacturers also have different approaches to sales and distribution. Some of them sell the systems themselves. Directly to the customer. Others use the support of partners. The difference in performance on the market also applies to range. Some operate on the domestic market. Others in a foreign one. Some have a monopoly on adapting their solutions. Other vendors allow their partners to extend and enrich their solutions.
Microsoft ecosystem –how to benefit from cooperation.
Here are some examples:
Microsoft has thousands of Dynamics 365 VARs – Value Added Resellers. Working with the Microsoft ecosystem, you never have to deal with a "single point of failure" for deployment or support.
Partners from other countries or regions can help you implement Dynamics 365 solutions if you want to opt for an international roll-out. Partners know all versions inside out, speak the language of the country of deployment, understand the culture and live in the same time zone. All these aspects will improve the quality of your implementation.
Microsoft ecosystem also includes ISVs (Independent Software Vendors). They complement Microsoft's offer with their activities and projects. As a result, they expand the offer by providing additional functions and knowledge about domains for target vertical markets. The advantage is that the seller doesn't have to reinvent the wheel and can use his own capabilities for things that really matter to his customers
Microsoft platform is a very broad and complex environment. Moreover, it keeps growing. The platform's partner ecosystem consists of hundreds of thousands of companies – each with its own specialization. Collaboration between the selected partner and other companies in this ecosystem can help discover new parts and functionalities without sacrificing quality.
Before you will choose a solution, check how the system provider works. Whether it will be possible to expand the system internationally or add new or unconventional functionalities can be crucial for the future success of your company!
Microsoft's wide, rich, dynamic and fast-growing ecosystem can meet your IT needs. Both when it comes to ERP and wider functionalities. Locally and abroad. Now and in the future.