Leading outsourcing and consulting company
Ekoconsultant Sp. z o.o. works in outsourcing and consulting market. The company hires specialists in accounting, finance, HR, ISO, law, economics, EU. Ekoconsultant focuses on providing accounting, payroll and consulting services for demanding clients included in the sector of SME. It serves both domestic and foreign (English, German, Italian, Hungarian).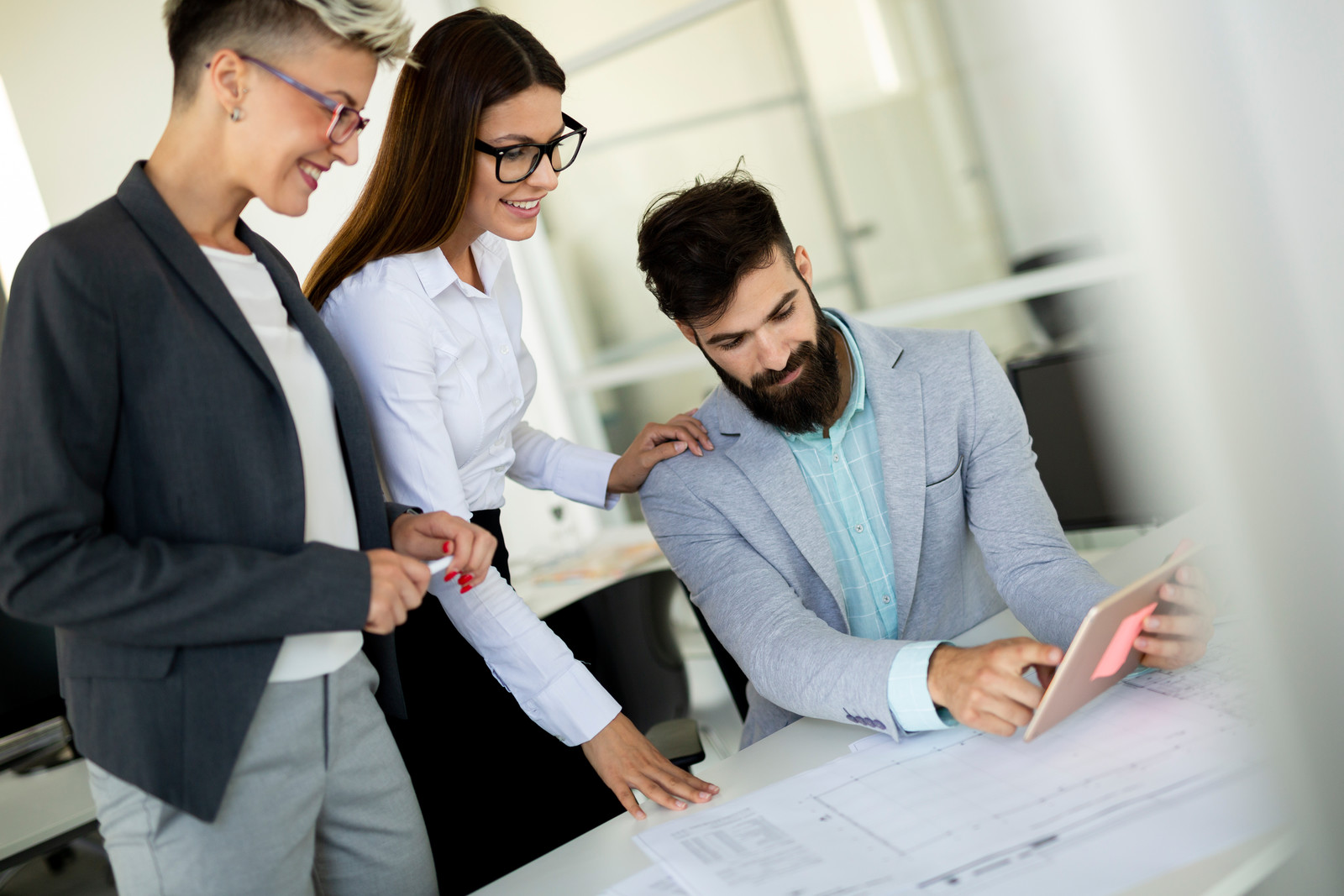 "Just after several months of using a new system we could observe significant improvement of information flow between our headquarters, department and employees in the field, reduction of workload resulting from system integration and reporting capabilities. ." Maria Duda, Chairman of the Board Ekoconsultant Sp. z o.o.
Challenge
Ekoconsultant needed a new solution - integrated, operating in a network and providing access from anywhere, enabling flexible analysis for the needs of demanding customers. The solution had to be available also trough internet, in various languages and support managing of an outsourcing company. It was decided to implement advanced ERP system – Microsoft Dynamics with a module specially developed by IT Vision for providing multilingual on-line reporting for company clients. The implementation of the new system along with the construction of the OLAP analytical data warehouse and online multilingual reporting system for clients was implemented by IT Vision specialist. .
Based on Microsoft Dynamics, Ekoconsultant conducts accounting for its most demanding clients.
Solution
Considering growing informatics needs of Ekoconsultant and controlling expectations of its clients the old system was replaced with modern, flexible in adaptation to needs solution to enterprise resource planning - Microsoft Dynamics.
Considering growing informatics needs of Ekoconsultant and controlling expectations of its clients the old system was replaced with modern, flexible in adaptation to needs solution to enterprise resource planning - Microsoft Dynamics. Competences and experience of implementing company were important criteria in choosing the solution. Implementing company should correctly diagnose client needs, elaborate extra industry functionalities and on-line reporting applications and next efficiently realize process of implementation and training. Microsoft Dynamics offers rich functionalities in the field of finances, accounting, controlling and enables to build multilingual reporting solutions. It offers also dedicated to services companies' functionalities allowing to monitor profitability of contracts with clients. Connection of Microsoft system with experienced implementing company which is IT Vision was the best choice for Ekoconsultant.  IT Vision preceded induction of new ERP system by an in-depth analysis of Ekoconsultant needs considering specifics of the service, financial and accounting industry. The project covered all key areas of the company's operations such as:
financial management and accounting,
budgeting and multidimensional analyzes,
sale.
Based on Microsoft Dynamics Ekoconsultant runs accounting of its most demanding clients. Additionally, IT Vision specialist developed functionalities dedicated to the company related to consulting services record realized by Ekoconsultant: contracts and contract profitability management. They also created multidimensional OLAP data warehouse with multilingual on-line reporting system for Ekoconsultants clients. IT Vison also implemented document scanning and recognition system from Kofax. This gives scanned document bar code and is recognized, recorded and sent to the appropriate department. Thanks to this solution company could stop using paper version of documents getting easy access to it originals (in attached scans).
"Flexible reports and analyses give an important time saving and moreover let us to ably realize sophisticated expectations of our clients and provide, apart from standard accounting or payroll services, also controlling knowledge and competences. Thanks to the competences of the IT Vision implementation company and modern software, we can be an advisory partner for small, medium and large companies on a national scale, but also for foreign enterprises in Poland. Our strategy allows us to take on difficult challenges that require the highest competence and responsibility"
Maria Duda
Chairman of the Board Ekoconsultant Sp. z o.o.
Result
Ekoconsultant
Fast access to information Thanks to implemented solution integration of data from many sources in one informatic system was possible and enabled efficient management and easy exchange of data between company departments, localizations and employees in client's headquarters. Cost control and analysis of the company and its clients The system enables current control and analyzes of financial data including costs broken down into any category, using mechanisms of analytical dimensions. Microsoft Dynamics also helps in conducting budget policy and tracking financial results of company in any moment (balance sheet and income statement). Facilitated analyzes and reports The company gained possibility to fast creation of reports concerning any areas of the company and its clients with an option of data export, sending them through e-mails, displaying to authorized users or electronic and automatic distribution ex. at a given time to a specific recipient. Building data warehouse and internet system of reporting allowed to satisfy the most advanced controlling needs. This solution directly supports decision making and business management. Adaptation to the industry specifics Possibility of system adaptation to individual needs of service industry connected with tracking profitability of contracts with clients and integration with already used specialistic industry systems allowed efficient using of software. Ease of use System integration with Microsoft Office package and intuitive interface enabled to quick familiarizing users with the new work environment. Time saving The company received a system which is integrated and fitted to its needs with possibility to reporting, analyzing and cooperative with MS Office environment. Solution enables easy preparation of statements and reports for the needs of offices, management and employees as well as clients, which saves time and increases the company's competitiveness on the market.