Microsoft helps to create intelligent business applications using artificial intelligence. During the My Build 2021 conference, Eric Boyd, Corporate Vice President, Azure AI, presented the company's latest innovations in this area. He showed how the Azure platform simplifies the development environment. And presented how it enables the use of artificial intelligence in key applications of significance.
Azure AI – numbers speak for themselves
The best recommendation for Microsoft's services is the number of users of the solutions. Every month, billions of users, transactions or messages are made thanks to Azure AI services: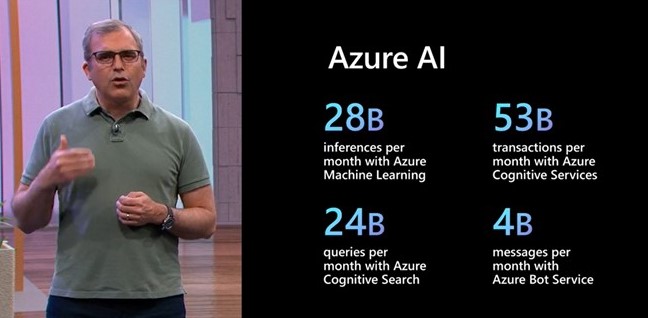 28 billion inferences per month with Azure Machine Learning
53 billion transactions per month with Azure Cognitive Services
24 billion queries per month with Azure Cognitive Search
4 billion messages per month with Azure Bot Services
Applications using artificial intelligence – news from Azure AI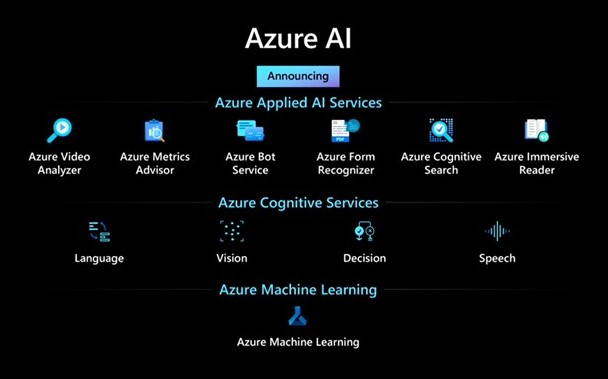 Azure Cognitive Services
New capabilities have been added to Azure Cognitive Services, a family of AI services and cognitive APIs. New capabilities make it easier to build intelligent applications: document translation and text analytics.
Document translation, the translator feature in Azure Cognitive Services, is now generally available. It allows developers to quickly translate documents while maintaining the structure and format of the original documents. The solution also allows you to translate complex documents into many languages.
Azure AI suppoerts medical applications
Document Translation in Azure Cognitive Services also serves developers to process and extract insights from unstructured medical data, including medical notes, medical journals, electronic health records, and clinical trial protocols.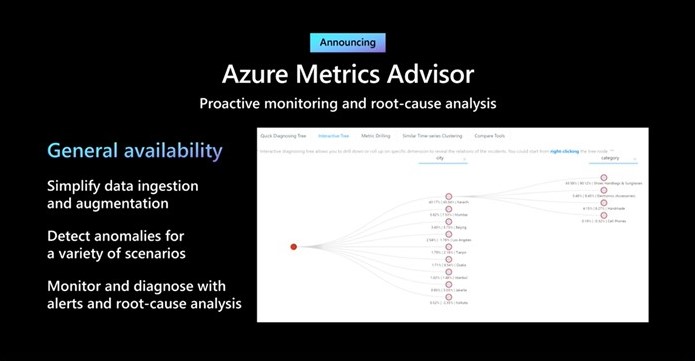 Azure Metrics Advisor
Microsoft's solution – Azure Metrics Advisor acquires time series data and uses machine learning (ML) to proactively monitor metrics to detect anomalies and diagnose problems in business operations in sales or manufacturing processes.
Azure Video Analyzer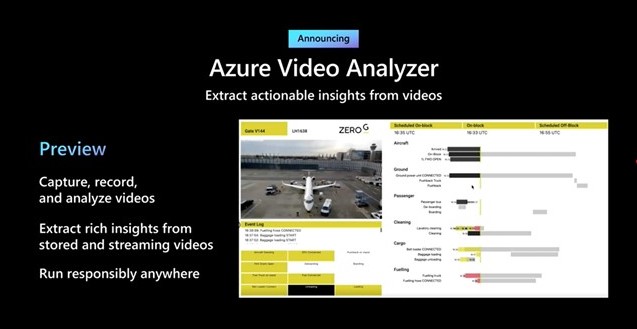 Azure Video Analyzer combines live video analytics and video indexer into one service to help developers quickly create AI-powered video analytics from stored and streamed videos. Microsoft's new service can be used to improve work safety, improve retail sales in stores, or manage digital assets.
Azure Bot Service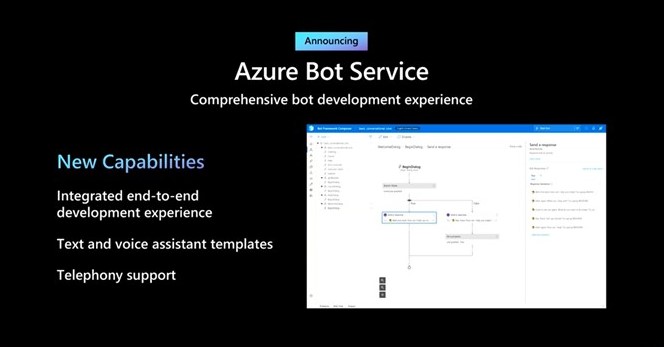 Thanks to Azure Bot Service developers can build advanced bots using the new integrated development environment. Azure Bot Service now offers a visual build canvas with extensible open-source tools. It allows developers to add speech and telephony capabilities and test, debug, and publish bots across multiple channels with minimal code changes.
Cognitive Services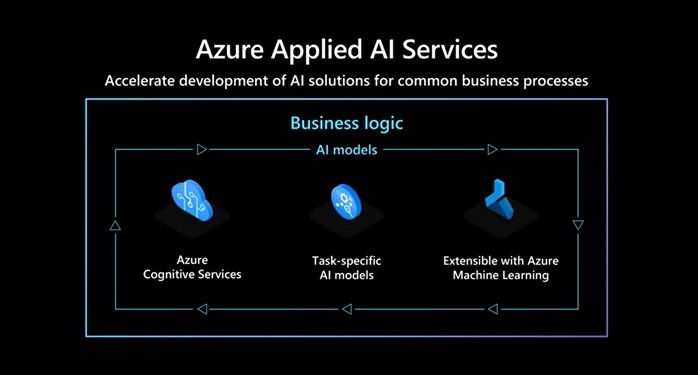 Cognitive Services is built on existing Azure AI models. It uses artificial intelligence to extract meaning from text and add speech to the application. Eric Boyd emphasizes that service users can use them to easily create AI solutions. It emphasizes that the purpose of the solution is to provide the packages and structure that helps create AI solutions for business processes.
Applications using artificial intelligence – easier and faster thanks to Microsoft's solutions
Presented news and solutions help to create applications using artificial intelligence. They make the work of programmers or developers much easier. And allow focusing on the most important parts of the application development process by simplifying and automating repetitive steps. New solutions make the applications even more streamline the work and everyday life of their users. They are adding much more than just business value.
See other articles from this year's My Build
Any question? Contact us!